Book THREE - The Daughters of Day
Overview
The Characters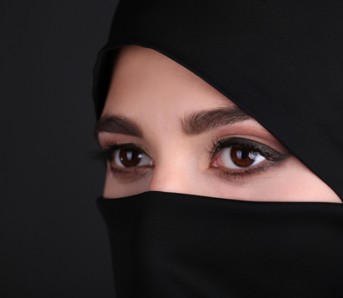 NARGESS
Nargess Behbaharni was an Iranian Muslim lecturer of Women's Studies at Tehran University, and at her home whilst her family were being killed, she was kidnapped for lobbying against the punishment of execution by stoning (which thanks to the "Room", she narrowly avoids). She would win an Amy Winehouse lookalike contest, albeit for the fact that she proudly wears her hijab wherever she travels. Single, aged mid twenties, determined, cynical, strong and bold, she is loyal to her culture and much of her religion. She is able to use the paranormal technique of remote influencing and viewing, made more powerful, when in partnership with the more sensitive and weaker, Monas.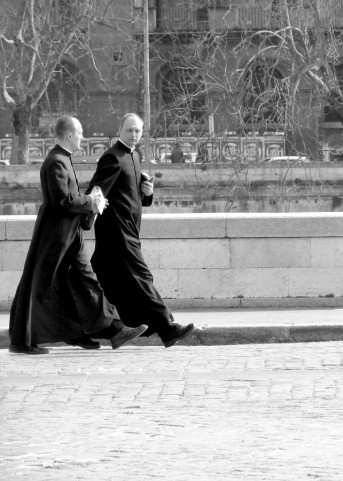 MONAS
Monas could be described as a 'punk' priest with attitude. A Roman Catholic with deeply unorthodox traits, he is a Father Brown fit for the 21st century. His priestly life is overshadowed by work carried out for secret service agencies such as "The Room", and by the love he cannot fully express, for Nargess. Almost fashionably bald, early forties, with remnants of blond hair, he remains slim and very fit living on a diet of sea air and long walks. He was plucked from an Italian seminary by the Room (his spiritual advisor was a student of the Italian bi-locationist Fr Padre Pio), and has had paranormal ability since childhood. He (and Nargess) live in the true life remote village on the north east coast of Scotland, Pennan. He has been known to wear a discreet earring, and only occasionally, his clerical collar. He is principled, anti-modernist but progressive, with a caustic sense of humour. Whilst his mother failed to survive giving birth to him, his father was an alcoholic and Monas thrives on decent coffee, the music of Amy Winehouse, and endures insomnia fuelled by the nightmare visions of the work of painter Francis Bacon.
Padre Pio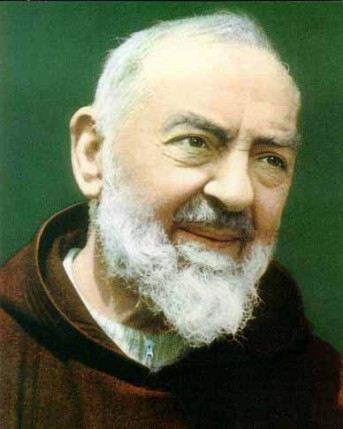 Spiritual mentor of Monas who attended the monastery of Padre Pio during his seminarian training.
Padre Pio of Pietrelcina (1887-1968) was also known to have the gift of bilocation – the ability to be in more than one place simultaneously, a power employed by Monas and Nargess.
Though Pio rarely left his monastery, he was seen elsewhere as testified and documented by many witnesses.
Bilocation is a special gift of God where an individual can be in two places at once. God always uses this gift for acts of mercy or charity to be performed by the Saint, in circumstances where it is physically impossible for the Saint to be present under normal circumstances.
See how the gift is employed by Monas in Cairo, a meeting of religion, science and the paranormal!
  Martha Sameh Green
A tortured soul with secrets, who passed on messages to a would be soul mate, Nargess, at Hell's Lum outside of Pennan. Monas and Nargess find her at the Coptic monastery of Saint Pishoy, a shell of a woman who speaks of the tale of the Nile and both the mystical and very real powers of the river.
Plot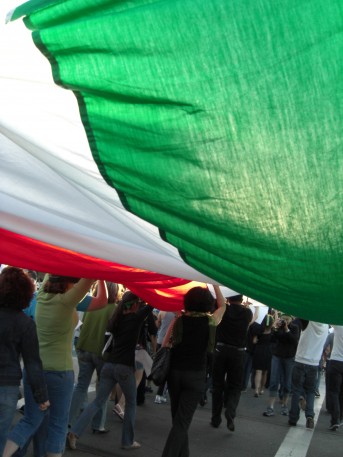 This book is set in and around contemporary Egypt, (the first time Nargess has operated in a Muslim country), the demonstrations in Tahrir Square, and the nations that embrace the water implications of the Nile delta. It incorporates WikiLeaks material now available in the public domain, (the STRATFOR docs) with regard to leaked intelligence surrounding the potential for Egyptian military incursions surrounding Ethiopian dam building projects.
Whilst the novel is cloaked in modern day Egyptian elections, human rights and imprisonment, it is set in juxtaposition with the mystical Egypt of the pyramids, sleep rooms and ancient pharaonic history.
Following a few years respite from work with the Room, Nargess experiences a number of messages sent whenever she visits a sea cave close to home in Pennan, Scotland. She and Monas find themselves in an Egypt where the iconic image of that nation is transformed to the birds-eye view of Tahrir Square, literally and metaphysically. Dealing with the abuse of women in the series of demonstrations in Cairo, the novel switches from a landscape of protests and rebellion, to the use of prisons as rendition sites used by western intelligence agencies, not least in terms of the de-radicalisation of prison offenders through the use of hypnotherapy and drugs.
It is the first book that explores the use by Monas and Nargess of bi-location, or an out of body experience in which a person can be functioning in two places at once. They are embroiled in the world of brokering Coptic Egyptian and Ethiopian talks over the Nile, and with a programme of memory reconsolidation being piloted by the CIA in Langley, Virginia which is used in programmes to de-radicalise political opponents.
This third book in the MONAS series brings together contemporary flood issues in the UK and the US with the international agreements concerning the Nile, ancient Egyptian scripts surrounding the goddess Isis, those of the Flood in Mesopotamia, and modern scientific advancements with regard to memory transference and reconsolidation post 9/11.
FROM ANCIENT EGYPT TO RENDITION AND RADICALISATION: CHECK OUT THE DAUGHTERS OF DAY
October 16, 2015

/

"Over the last 10 or 15 years in scholarship, there has been growing interest across the disciplines in looking at the way religions than…
MONAS BOOK THREE AND THE FACTS: CIA torture survivors sue psychologists who designed infamous program
October 16, 2015

/

In an extraordinary step, psychologists James Mitchell and Bruce Jessen now face a federal lawsuit for their role in convincing the CIA to…