About Me – Glen Reynolds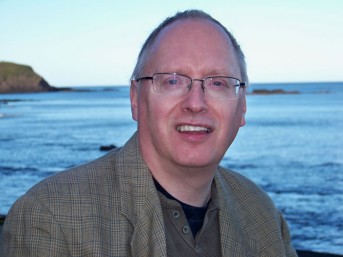 I have for many years juggled with several part time hats! I am currently a clinical hypnotherapist, a libel lawyer, editor, human rights worker and military intelligence analyst, a communications consultant for a Bishop and Diocese, a freelance journalist and a secular Franciscan. Phew!
Oh… and I also work with anti social behaviour resolution.
But most of my time these days is spent writing, and thinking about what to write that can make a difference. And praying, of course (you might call it reflecting, meditating or just being quiet).
I live with my wife and our dog, and can frequently be found combing the beach where we live. I aspire to play the saxophone better than I do, and to continue writing more Monas Novels which highlight our common humanity, our paranormal abilities and the plight of our suffering planet.
In the recent past, and following ten years as the chief freelance feature writer for The Northern Echo (Darlington), I became a tutor in theology at Kings College, University of Aberdeen. My background had been in law and investigative journalism;  twenty years ago I was a lawyer for the UK investigative magazine Private Eye, then went on to become a Partner in the niche London libel practice now known as Schillings  and from there, head of the legal department at Mirror Group Newspapers.
I have over the last two decades worked all over the world in areas in, or emerging from, conflict, from Iran to Colombia. At the time of the early Truth and Reconciliation Commission, I worked for a year amongst the Zulu population of Natal, South Africa, as a journalist and anti corruption researcher, receiving a personal commendation from Nelson Mandela.
Faith, politics, peace,  and fresh thinking with open minds, is what I am all about. And cutting edge science, too.
I have several Degrees from UK universities including a PhD in theology, and have had published numerous academic works, including a book on the Gnostics, (published by the Edwin Mellen Press in the USA and UK), for whom I also currently act as an editor and a field researcher.