BOOK ONE
The Night Religion of Primitives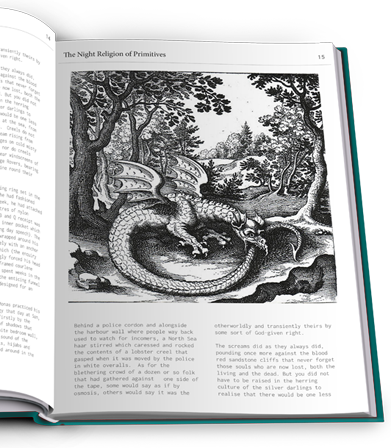 The setting is thoroughly contemporary, including the incorporation of events leading to the killing and locating of Osama Bin Laden, and the situation surrounding Libya and the family of the executed President of that country. There are historic backdrops to 9/11 and the development of paranormal programmes in the 1960s and 1970s including the CIA STARGATE programme and US Government PAPERCLIP projects. The novel also incorporates details of the CIA twenty four year funding programme for the use of paranormal means to advance intelligence gathering techniques.
This first book in the MONAS series typically explores modern science and religion, albeit with a water's edge.
It piles fiction upon freshly revealed facts, with the true story of Mary Bancroft who was the lover of the creator of the Central Intelligence Agency, Allen Welsh Dulles (who recruited psychologist Carl Jung into the predecessor of the CIA during the Second World War). A Church connection with the CIA is incorporated into the fiction, with the research of the author revealing that Avery Dulles, the first Cardinal in Britain, was a nephew of the first Director of the CIA.
Read the opening pages
5256 clicks
BOOK TWO
The Falling Man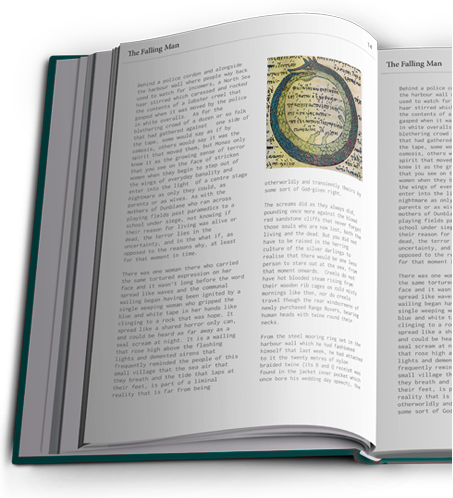 Scotland is the early locus for an encounter with an Aberdeen based 'brethren" family which includes a young boy alleged to have been reincarnated from a German Second World War pilot. The novel incorporates and fictionalises the historic investigation and findings of many reincarnation cases. The context of the novel is that of the politically sensitive mega-dam building projects along the Tibetan plateau.
The novel takes Monas and Nargess to the areas of devastated monasteries which are affected by seismic activity as a consequence of the geopolitical aspects of dam projects and the emerging possibility of an Indian-Chinese conflict in that region. This political overtone is cloaked within the novel by advances in paranormal techniques employed by intelligence agencies in recent decades, (and as the novel suggests, in terms of the present day political and scientific/religious landscape) which based on original research by the author, equips intelligence agencies with the ability to predict areas of seismic activity for political effect.
Read the opening pages
3996 clicks
BOOK THREE
The Daughters of Day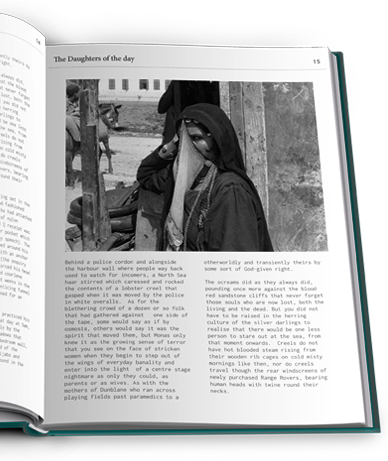 This book is set in and around contemporary Egypt, (the first time Nargess has operated in a Muslim country), the demonstrations in Tahrir Square, and the nations that embrace the water implications of the Nile delta. It incorporates WikiLeaks material now available in the public domain, (the STRATFOR docs) with regard to leaked intelligence surrounding the potential for Egyptian military incursions surrounding Ethiopian dam building projects
Read the opening pages
3605 clicks